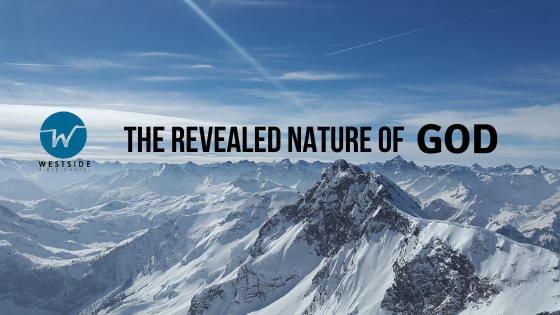 A story is told of 5 people who were asked to describe an elephant. Each one described the elephant based on a specific part. To one, the elephant was the ears. To another the trunk, to yet another, it was the tusks, etc.
Each of their descriptions were part of the elephant.
We all have a picture of who God is — right from the point of getting saved and through our faith walk. Our God is multifaceted. He has many faces and dimensions. Through God's Word and the experiences that God takes us through, we can get a good understanding of who God is.
In this article, we'll look at examples in the Bible on how God revealed himself to people who had an encounter with him.
1. The God of Promise (The God of Abraham)
In the book of Genesis, God tells Abraham to look all around and that what he sees God would give him. It shows that God is a God of promise.
And the Lord said to Abram, after Lot had separated from him: "Lift your eyes now and look from the place where you are—northward, southward, eastward, and westward; for all the land which you see I give to you and your descendants forever. (Genesis 13:14-15)
He promised Abraham children like the stars and the sand in Genesis 22:17.
And even though Abraham had to wait for God's promise to be fulfilled, it sure came to pass.
He gave Abraham a son, Isaac, and through him, numerous descendants.
To Abraham, God was a promise keeper, a miracle worker, and the light in the darkness.
From Abraham, we learn that God is a promise keeper. We can trust His Word and count on Him to fulfill his promises.
2. The God of Grace (The God of Isaac)
To live by grace is to live on someone else's account.
And the Lord appeared to him the same night and said, "I am the God of your father Abraham; do not fear, for I am with you. I will bless you and multiply your descendants for My servant Abraham's sake." (Genesis 26:24)
Isaac was living out of the account of his father's covenant relationship with God. He received favor, blessing, protection, etc., which had nothing to do with anything he had done.
Our God is a God of Grace that reaches us through Jesus Christ.
But God, who is rich in mercy, because of His great love with which He loved us, even when we were dead in trespasses, made us alive together with Christ (by grace, you have been saved). [Ephesians 2:4-5]
We receive God's blessings, redemption, justification, mercy, righteousness, and more, not because of anything we have done but because of what Jesus has done for us.
3. The God of Favor (The God of Jacob)
Favor gives you what labor can't give you. That means God's favor does for you what you cannot do for yourself.
When favor speaks, rules are broken, protocols are set aside, and requirements are overlooked.
In the Bible, many people found favor in God's eyes. One of these people is Jacob.
What shall we say then? Is there unrighteousness with God? Certainly not! For He says to Moses, "I will have mercy on whomever I will have mercy, and I will have compassion on whomever I will have compassion." [Romas 9:13-15].
When we surrender our lives to the lordship of Jesus Christ, we receive God's favor.
We also receive the favor of God by walking in humility and purity.
No good thing does God withhold from those who walk uprightly (Psalms 84:11)
4. The God of War (The God of Moses)
God revealed Himself to Moses as the God of War and the God who fought all his battles.
Then Moses and the children of Israel sang this song to the Lord and spoke, saying: "I will sing to the Lord, For He has triumphed gloriously! The horse and its rider He has thrown into the sea! The Lord is my strength and song, And He has become my salvation; He is my God, and I will praise Him; My father's God, and I will exalt Him. The Lord is a man of war; The Lord is His name (Exodus 15:1-3).
But if you indeed obey His voice and do all that I speak, I will be an enemy to your enemies and an adversary to your adversaries. (Exodus 23:22 )
God has sworn that he will fight against our enemies, and so we should never allow ourselves to be intimidated by any enemy.
5. The God of Deliverance (The God of David)
David encountered and experienced the God who delivered him from all his enemies.
I will call upon the Lord, who is worthy to be praised; So shall I be saved from my enemies. "When the waves of death surrounded me, The floods of ungodliness made me afraid. The sorrows of Sheol surrounded me; The snares of death confronted me. In my distress, I called upon the Lord, And cried out to my God; He heard my voice from His temple, And my cry entered His ears. (2 Samuel 22:4-7)
We can go on and on and discover the many encounters that God had with His people as He revealed himself to them through their unique, different circumstances.
For example, in the New Testament:
God was a healer to the woman with the issue of blood.
To Simon Peter, God is the God of the supernatural as Peter was able to walk on water in the sea, freed from prison when the chains fell off, and the prison gate opened on its own.
To Apostle Paul, God was a provider.
As we grow in God, we keep learning more about Him, His Word encourages us to 'Draw near to God, and He will draw near to you' [James 4:8]
If you want to know more about God, you can talk to us. Contact us through a contact form on our website Westside Bible Chapel or through our Facebook Page.