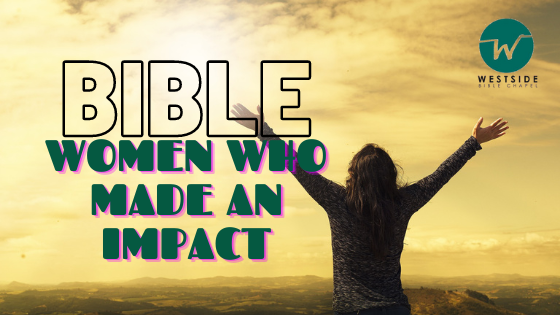 Throughout the Bible, God shows his love for humanity. He created us so that we can know His love for us, have fellowship with Him, and serve a divine purpose in His Kingdom.
It's written in Ephesians 2:10 that,
We are His (God's) workmanship, created in Christ Jesus for good works, which God prepared beforehand that we should walk in them.
God determined a purpose for each of us even before we were born.
In Jeremiah chapter 1, God told Jeremiah that He had already appointed him as a prophet to the nations even before he formed (created him in the womb).
In this post, we talk about ordinary women in the Bible and how their faith played out as God used them to make an impact that's still felt today.
#1. Sarah
Sarah, the wife of Abraham, was a beautiful and notable woman. Although barren initially, God had promised the couple that He would give them a child.
You and Sarah will have a son. His name will be Isaac, and I will make an everlasting promise to him and his descendants (Gen 17:19).
It looked impossible. Due to her age, Sarah would become impatient and even laugh about it.
However, the promise of God came to pass. Sarah gave birth to Isaac in her old age and became the mother of the nation of Israel.
The incredible thing is that Sarah is mentioned in Hebrews because of her unwavering faith in the promise of God.
And by faith, even Sarah, who was past childbearing age, was enabled to bear children because she considered him faithful who had made the promise (Hebrews 11:11)
From her story, we learn that even when it seems to take too long, God's promises do come true. Our part is to have faith in God and His Word.
#2. Deborah
A prophetess and the wife of Lappidoth, Deborah was Israel's only female judge.
We find her story in Judges chapters 4 and 5, where she played a unique role in the history of Israel.
Now Deborah, a prophet, the wife of Lappidoth, was leading Israel at that time. She held court under the Palm of Deborah between Ramah and Bethel in the hill country of Ephraim, and the Israelites went up to her to have their disputes decided (Judges 4:4).
As a wise judge, Deborah obeyed the instructions of God and, together with Barak, led the Israelites to defeat King Jabin, Israel's oppressor at the time.
Israel defeated their enemy thanks to her faith, obedience to God, leadership, and courage and enjoyed peace for years.
Deborah's story teaches us to trust and obey God and believe that with God, we can be victorious even in difficult seasons.
#3. Rahab
Rahab's story powerfully shows that God can use any ordinary human being to achieve His purpose.
Why? Rahab was a prostitute in Jericho. Because of this, it's easy to think that she was the least likely to be used by God.
Nevertheless, God used her to hide spies that had been sent to Jericho by Joshua.
Like the rest of the people in Jericho, Rahab had heard about the power of the God of Israel—how He had continually performed miracles to save the Israelites. These accounts led her to recognize Him as a true God in heaven and on earth, which inspired her faith and action.
I know that the Lord has given you this land and that a great fear of you has fallen on us, so all who live in this country are melting in fear because of you. We have heard how the Lord dried up the water of the Red Sea for you when you came out of Egypt, and what you did to Sihon and Og, the two kings of the Amorites east of the Jordan, whom you completely destroyed When we heard of it, our hearts melted in fear and everyone's courage failed because of you, for the Lord your God is God in heaven above and on the earth below (Joshua 2:9-12)
Her faith in the God of Israel saved her entire family, and she became an ancestor of King David and Jesus Christ, the Messiah playing a critical role in God's plan to save the world.
#4. Jochebed
Jochebed was the mother of Aaron, Miriam, and Moses.
She greatly influenced history by taking action to save her baby boy (Moses) after the king's command to kill Hebrew male babies.
Imagine how Egyptian soldiers would patrol the land to examine Hebrew women noting the pregnant ones and demanding to see the babies after birth.
However, Jochebed managed to hide Moses for three months and later daringly put him in a basket and set on the river Nile when the Egyptians began killing the male babies.
Now a man of the tribe of Levi married a Levite woman, and she became pregnant and gave birth to a son. When she saw that he was a fine child, she hid him for three months. But when she could hide him no longer, she got a papyrus basket for him and coated it with tar and pitch. Then she placed the child in it and put it among the reeds along the bank of the Nile. His sister stood at a distance to see what would happen to him (Exodus 2:1-4).
What a courageous mother!
Moses would later be found and adopted by Pharaoh's daughter and his mother, his nurse, as God had arranged. Jochebed's faith and step of action saved Moses, Israel's great deliverer (from Egyptian slavery and bondage), prophet, and lawgiver.
#5. Mary
When it comes to surrendering to the will of God, Mary the mother of Jesus, is a great example.
As a young maiden who had recently become engaged, an angel appeared to her and told her she will become the mother of Jesus, the by the power of the Holy Spirit.
Despite the possibility that such an encounter was happening to her for the first time and potential shame, Mary quickly submitted to the will and purpose of God and gave birth to Jesus.
Then Mary said, "Behold the maidservant of the Lord! Let it be to me according to your word." And the angel departed from her (Luke 1:38)
Mary later underwent great sorrow of watching her son crucified on the cross. But also, the privilege to see him raised from the dead.
Her story demonstrates a faithful and devoted servant of God who would honor Him through total surrender to His will of saving the whole world.
What about you and me? Reading and pondering about the stories of these impactful women of the Bible begs the question— what small step of faith and action is God calling us towards that could have ripple effects of changing generations and the entire world?
See you in our next post as we look at more women of the Bible who made a historical impact.
If you want to know more about God, you can talk to us. Contact us through a contact form on our website Westside Bible Chapel or through our Facebook Page.