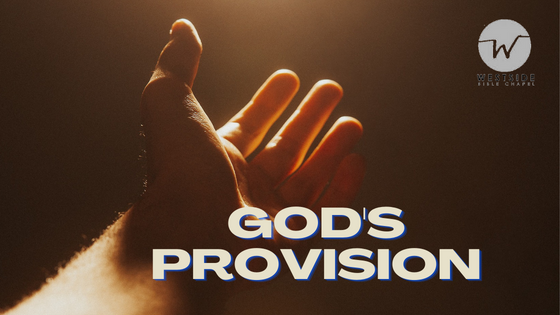 It is the desire of God for us to live happily and in prosperity in all areas of our lives.
God is our source. We can believe Him to provide what we need, including spiritual and material blessings.
But how do we believe God for provision?
Let's look at a few steps that help us believe in God for provision based on the Bible.
1) Be grateful
Gratitude is a powerful tool for believers. Through it, we express our faith and trust in God. We should always thank God for what we already have, no matter how little it may seem, and trust Him to provide what we need.
The Word of God is filled with scriptures about being grateful. For example,
Give thanks to the Lord, for he is good; his love endures forever (Psalms 107:1)
In everything give thanks; for this is the will of God in Christ Jesus for you (1 Thessalonians 5:18)
Gratitude also helps us focus on the positive things and to be content with what we have.
Philippians 4:11-12 says,
Not that I speak in regard to need, for I have learned in whatever state I am, to be content: I know how to be abased, and I know how to abound. Everywhere and in all things, I have learned both to be full and to be hungry, both to abound and to suffer need.
2) Be a good steward
God blesses those who are faithful with what they have been given.
That means we are responsible for caring for the blessings and resources that God has given us.
He who is faithful in what is least is faithful also in much; and he who is unjust in what is least is unjust also in much (Luke 16:10)
Be a good steward of what you have, and trust that God will increase it.
3) Know and Believe that God can provide
If you will have God provide for you, you must know and believe He can do what you need and much more.
Now to Him who is able to do exceedingly abundantly above all that we ask or think, according to the power that works in us (Ephesians 3:20)
You must also know that God has all the resources you need and will not withhold anything from you.
'The silver is Mine, and the gold is Mine,' says the LORD of hosts (Haggai 2:8)

For the LORD God is a sun and shield; The LORD will give grace and glory; No good thing will He withhold from those who walk uprightly (Psalms 84:11)

I will give you the treasures of darkness, And hidden wealth of secret places, So that you may know that it is I, The LORD, the God of Israel, who calls you by your name (Isaiah 45:3)
In other words, you must believe God cares for you and wants to give you good things.
4) Pray and ask for provision
Once you know and have believed that God can provide, take a step of faith —and ask God to provide for your needs.
Matthew 7:7 says,
Ask, and it will be given to you; seek, and you will find; knock, and it will be opened to you.
God has promised that it will be given to us when we ask. God expects us to ask for what we need. So, go ahead and ask for that which you need from God.
5) Read and meditate on God's promises
The Bible is filled with promises of abundance and provision.
Spend time reading and meditating on scriptures about provision and abundance and let them build faith in God's provision in your spirit.
And my God will supply all your needs according to His riches in glory in Christ Jesus (Philippians 4:19)
The young lions do lack and suffer hunger; But they who seek the Lord shall not be in want of any good thing (Psalms 34:10)
Abraham called the name of that place The Lord Will Provide, as it is said to this day, "In the mount of the Lord it will be provided." (Genesis 22:14)

6) Believe and trust in God's timing
Sometimes, God's timing about the time we need Him to provide may not match our own.
I wait for the Lord, my soul does wait, And in His word do I hope (Psalms 130:5)
Trust in God's timing and believe He will provide for your needs when the time is right.
Remember, God is faithful and will provide for your needs. Trust in Him and have faith that He will always come through for you.
Want to learn more about Faith in God? Contact us today at Westside Bible Chapel through our website contact form or Facebook page.