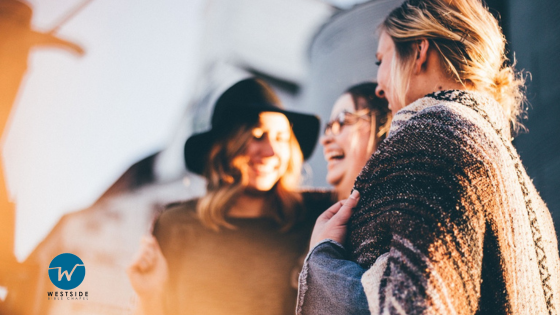 Stepping into a church for the first time can feel like walking into a room full of strangers. And while the pews may be filled with individuals you've never met, a shared sense of purpose and faith usually brings the church together.
However, attending church should not end at church services alone. It's equally important to connect with fellow worshippers, to build friendships, and develop the church's sense of community belonging.
In this blog post, we'll explore practical strategies for making friends in church to build strong connections in your spiritual community.
1. Start Conversations
Making friends can sometimes be as simple as striking up a conversation with someone new. Be friendly, approachable, smile, and greet others warmly.
Don't hesitate to introduce yourself to someone new or talk with someone you've seen at church before.
2. Join a Small Group or Ministry Team
Small groups and ministry teams in the church are great places to form friendships that lead to deeper connections with people who share your interests or passion for a particular cause.
Whether it's a choir, Bible study group, youth group, outreach team, or community outreach team, such groups offer a sense of friendship, fellowship, and purpose.
3. Volunteer for Church Activities
Volunteering is a fulfilling way to give back to your church community. But it's also an excellent way to meet new people that can become your friends.
By volunteering for church activities, you'll have the chance to work alongside other people who can become your friends.
4. Attend Social Events and Gatherings
Another best way to break the ice and make friends in church is by participating in social events and gatherings.
So, attend organized church events such as picnics, potlucks, or special events that provide opportunities to interact with church members in a more relaxed setting and easily make friends.
5. Attend Seminars and Workshops
Many churches also offer workshops or seminars on various topics, from Bible study to personal development. Attending such sessions enriches your knowledge and provides a way to engage with like-minded individuals and make friends.
6. Join Online Church Communities
In an increasingly digital age, many churches have online platforms and communities, including social media groups, where members can connect, share ideas, and support each other.
Participating in these virtual spaces can be an excellent way to build friendly relationships.
7. Be Patient and Persistent
Building meaningful and long-lasting friendships takes time, so be patient. Don't get discouraged if you don't form instant connections.
Keep attending events and engaging with others; over time, you'll likely develop meaningful relationships.
8. Offer Support and Kindness
Sometimes, friendships come out of offering someone support and kindness. Whether providing a listening ear, being there for others, or lending a helping hand to someone in need, being king and helpful becomes an avenue to make new friends.
Summary
In church communities, friendships often go beyond the superficial. They are rooted in shared beliefs and values, making them even more meaningful.
By actively attending church events, from Sunday services to other planned events and engaging in them, you'll be open to new connections that can lead to lasting friendships.
So, take that first step, reach out to someone new, join a small group and let the bonds of friendship in your church community strengthen your spirit and enrich your life.
You are welcome to join our Sunday Services. And, if you want to learn more about Faith in God? Contact us today at Westside Bible Chapel through our website contact form or Facebook page.