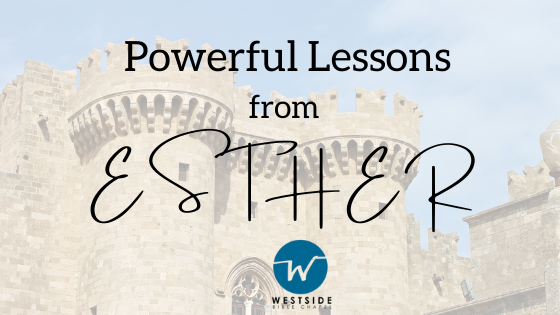 In the Bible, the book of Esther unfolds with a scene where King Xerxes of Persia has invited his nobles and officials to a banquet to display his splendor and power.
As the banquet continued, the King commanded that the queen be brought to him so that he could show off her beauty.
However, queen Vashti refused to go. The King then issued a decree that queen Vashti was to never again enter his presence, and her position should be given to someone else.
A search is made for beautiful girls so that a new queen could be found.
Esther, a beautiful Jewish girl in exile from Jerusalem ends up pleasing and winning the favor of the King and is made the next queen.
The king loved Esther more than all the other women, and she obtained grace and favor in his sight more than all the virgins; so he set the royal crown upon her head and made her queen instead of Vashti [ Esther 2:17]
This blog post invites you to learn from the story of Esther.
Lessons from the Story of Esther
Esther was a daughter of Mordecai's uncle. Mordecai is a key character in the story of Esther since he adopted Esther and brought her up as his daughter when her parents died.
Mordecai had a cousin named Hadassah, whom he had brought up because she had neither father nor mother. This young woman, who was also known as Esther, had a lovely figure and was beautiful. Mordecai had taken her as his own daughter when her father and mother died [Esther 2:7]
As Esther's story develops, we are introduced to Haman, a highly regarded royal official whom the king promoted above other officials. The king had also commanded officers at his gate to kneel and bow in honor to Haman.
Due to his faith in God, Mordecai disobeyed the command to kneel before Haman. This resulted in a plot by Haman to destroy Mordecai. But that's not all. After learning Mordecai was a Jew, Haman planned the destruction of the entire Jewish race.
On learning about Haman's plot, Mordecai got so grieved and reached out to Esther, now the queen, and persuaded her to help.
Then Esther sent this reply to Mordecai:
"Go, gather together all the Jews who are in Susa, and fast for me. Do not eat or drink for three days, night or day. I and my attendants will fast as you do. When this is done, I will go to the king, even though it is against the law. And if I perish, I perish." [4:15-16]

It was against the law to approach the king without being summoned BUT Esther decided to take that risky move. After three days of fasting, Esther approached the King, and found favor in his sight.
In a twist of events, Haman's plot to hang Mordecai and destroy the Jewish community is discovered by the King who commanded that he be hanged on the pole he had set up to hang Mordecai. Esther and Mordecai then worked to have the decrees against the Jews overturned so that the Jews can fight for their lives and welfare.
Here are some lessons we learn from that account.
#1. There's power in prayer and fasting

According to the law, any man or woman who approached the king in the inner court without being summoned would be put to death unless the king extended the gold scepter to them and spares their lives.
…when the king saw Queen Esther standing in the court that she found favor in his sight, and the king held out to Esther the golden scepter that was in his hand. Then Esther went near and touched the top of the scepter. And the king said to her, "What do you wish, Queen Esther? What is your request? It shall be given to you—up to half the kingdom!" [Esther 5:2-3]
Esther, together with her people, the Jews, prayed and fasted for her to find favor before the kind and it happened.
The fact that the King asked Esther to make her request became the start of a series powerful events that led to the Jewish race being saved from a royal decree signed to destroy them.

Prayer and fasting helps us tap into God's ability to give us strength, courage and change circumstances that are against us.
#2. God favors those who please Him
It's written in Proverbs 16:7 that, "When a man's ways please the LORD, he makes even his enemies to be at peace with him."
Esther took a step of faith that pleased God and He gave her favor in the sight of the king.
And without faith it is impossible to please God, because anyone who comes to him must believe that he exists and that he rewards those who earnestly seek him [Hebrews 11:6]
#3. Faith is bold and courageous
Imagine you were Esther at the time? Would you have decided to face the King even with a law that could end your life?
Remember how God commanded Joshua to be strong and take courage when he took over after Moses?
Have I not commanded you? Be strong and of good courage; do not be afraid, nor be dismayed, for the LORD your God is with you wherever you go." [Joshua 1:9]
Sounds like Esther had to stand and be bold too. To speak on behalf of the Jews before the king, Esther had to take a bold step and be courageous.
And, we can truly learn from Esther's step of faith—the value of being bold and courageous in faith.
….but the righteous are as bold as a lion [Proverbs 28:1]
God calls us bold and requires that we be bold and courageous to fulfill His purposes on earth. Most importantly, He is always there with us every step of the way.
Want to learn more about Faith in God? Contact us today at Westside Bible Chapel through our website contact form or Facebook page.